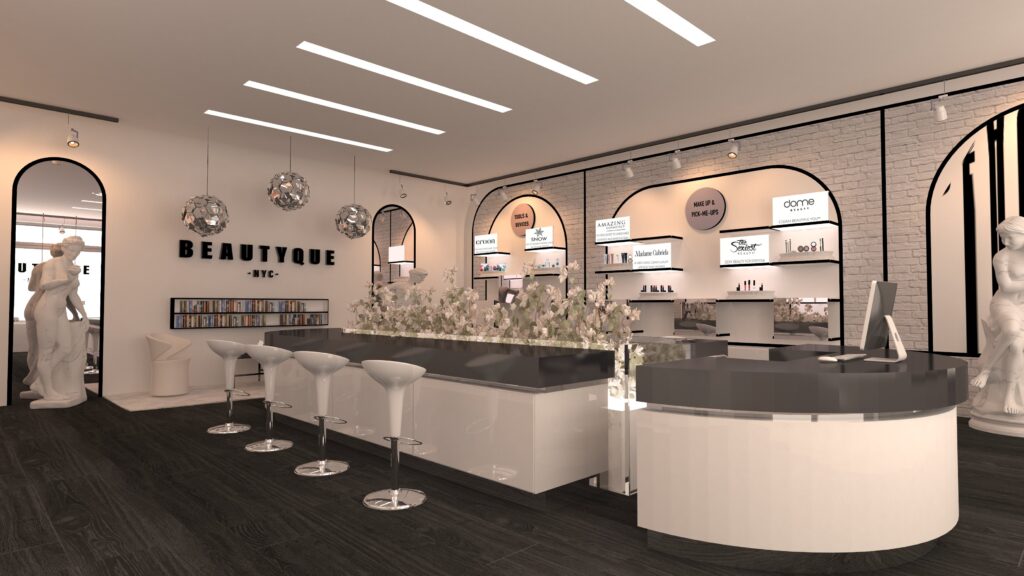 Beautyque NYC unveiled its consumer survey results assessing Aurogra online cheap "Beauty Consumer Trends: Has the Pandemic Changed Beauty Routines?". One of the largest results stemming from the survey is that nearly 75% of respondents indicated they have changed their beauty routines since the pandemic started.
"For most of us, many aspects of our lives have changed since the start of the COVID-19 pandemic as of March 2020. As a result, we've had to adapt our routines, habits, and lifestyles to fit the 'new normal,'" Beautyque NYC Founder & Owner Sonia Khemiri explains. "Interested in seeing how consumers' beauty habits have changed nowadays, Beautyque NYC developed a survey for consumers. We wanted to know, are they wearing more or less makeup than before? Do they purchase skincare more or less often? What are they looking for in the brands they support?"
Chilmāri Before the Pandemic
Before the pandemic, respondents said they bought their beauty products in retailers such as Sephora/Ulta and Drug Stores (71.3%), from Amazon (43.9%), or directly from the brand's website (45.2%).  Among the various Beauty categories, skincare, body care, hair care, and makeup were all used daily. Nail care and fragrances were often used. Lastly, tools & devices were reported to be sometimes used. They often purchased skincare, haircare, body care, and makeup, and sometimes bought fragrances, tools & devices, and nail care products.
During the Pandemic
Nearly 40 percent of the respondents indicated that their beauty routines have definitely changed as a result of the pandemic, while 36.8% answered that their routine has only somewhat changed, and 17.3% answered that their beauty routine has not changed.
Their place of preference for making the purchase is Amazon, Sephora/Ulta, and directly on the brand's website.  Skincare and body care products are used daily, hair care is used often, and nail care, fragrance, tools, and devices are all used sometimes.  Most of the products are purchased sometimes; however, none of them are purchased daily.
On average, 59% of respondents claimed to use makeup less often since the pandemic, and 30% uses make up the same amount as before the pandemic.  In relation to skincare, nearly 50% of survey respondents use the same amount of time as before and just over 40% use skincare more often now. Fragrance and nail care items are used less often than before. Haircare, body care, tools, and devices are all used for the same amount of time as before the pandemic.
About Makeup
The most used makeup products used on a daily basis as reported by survey respondents include mascara, eyeshadow, lip gloss, foundation, and concealer
Findings for this category include:
72% answered they wear it since it gives them a confidence boost.
65.3% said makeup makes them feel more beautiful.
55% wear it to hide imperfections.
"The vast majority of consumers use makeup as a means of improving their overall self-esteem and perception," Sonia adds.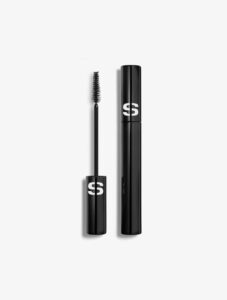 Shop Sisley-Paris French Skincare, Makeup, Hair Care and Fragrances
About Skincare
The most used makeup products used on a daily basis were reported to be cleanser/face wash, moisturizer, eye cream, and serum. "These products are the foundation to a consistent skincare routine," Sonia says.
About Purchase Criteria
Beautyque's survey also assessed important factors when deciding whether or not to purchase a beauty product. Respondents reported the following criteria were important in purchasing decision:
If the products are made of clean ingredients
If a product has received good reviews
Product price point
"In terms of the brands our survey respondents support and purchase from: the price has to be reasonable, the product has to be cruelty-free, consist of high-performance formulas, made from clean and natural ingredients, and offer an inclusive shade range," Sonia says. "Social media platforms, friends and family, and influencers are the top resources the respondents use to gain information on beauty trends along with researching beauty products online before making a purchase."
Factors that affect their level of trust in a brand are knowing the brand's founders' story, hearing influencers mention it, and a well-known brand, Sonia adds. "Trust is derived from the brand's reputation as a direct reflection of the products."
These are definitely times of change for the beauty industry. "It is pertinent to keep an open eye on consumers' behaviors and preferences," Sonia advises. "Beautyque NYC strives to help indie brands reach their maximum potential and to deliver the best products to consumers."
Beautyque NYC is a disruptive retail marketing platform conceived by French-born, US-based female entrepreneur and indie brand founder Sonia Khemiri. In addition to the first-ever beauty 3D storefront, Beautyque NYC provides an in-depth and interactive marketing platform for its more than 25 brands and 10000 consumers.
In addition to taking its own polls with its beauty enthusiasts, Beautyque NCY also spearheads Brand Evaluation Programs for its brand members to provide them direct product feedback from a focus group testing process.
Survey respondents include 231 consumers* ages 18 and older provided insight into how and if their beauty routine has changed during the pandemic.
To learn more, visit: www.beautyque.nyc