In an ode to collective action and tribute to the diverse communities that have inspired the House since its creation, the Jean Paul Gaultier studio invited five designers and trendsetters to participate in this rebirth of ready-to-wear. Five designers who embody the values of freedom, acceptance, and unscrupulous creativity.
Every designer has produced a silhouette or accessory range that they feel represents the genius of Gaultier. Ottolinger has played with the iconic "marinière" stripes, distorting them and creating a zebra zigzag graphic.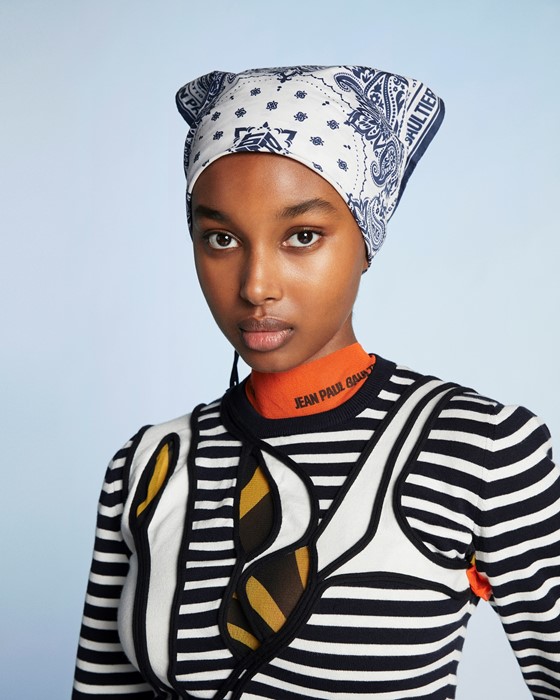 Forming a cheeky pair, like a seductive 69, the artists' logos are laid on top of the Jean Paul Gaultier insignia, emblazoned on labels, brushing upon the neck and against the skin. An act of artistic equity.