The release of the 2021 Global RepTrak 100 — the annual gold-standard report that ranks the best companies worldwide by reputation. Several fashion & luxury brands make the list for the first time, including Chanel, Burberry, Hermes, Prada, and more.
Based on an analysis of millions of data points organized into 7 key drivers of reputation — Products and Services, Innovation, Workplace, Governance, Citizenship, Leadership, and Financial Performance — the 2021 Global RepTrak 100 represents the first comprehensive, post-pandemic study that evaluates the impact of unprecedented global events on company reputation and brand promises.
*** GLOBAL REPTRAK 100: FASHION, LUXURY & APPAREL COMPANIES ***
(in order of reputation score, numerical ranking based on all-industry position)
#2: Rolex (Switzerland) 79.6
#7: adidas (Germany) 77.6
#14: Levi Strauss & Co. (USA) 76.6
#22: Nike, Inc. (USA) 76.2
#33: Chanel (UK) 75.6
#61: Giorgio Armani (Italy) 74.1
#63: LVMH Group (Louis Vuitton – Moët Hennessy) (France) 74.1
#68: Hugo Boss (Germany) 73.8
#83: Burberry Group (UK) 73.3
#84: Prada (Italy) 73.3
#88: Hermes (France) 73.2
#91: Ralph Lauren Corporation (USA) 73.1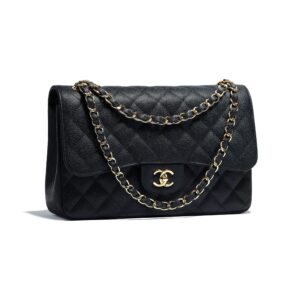 Key facts about the Fashion industry's ranking include:
>> FASHION MAKES THE CUT
The 2021 Global RepTrak featured more luxury brands than ever before, including newcomers Chanel, Burberry, Prada, and Burberry. Even though these are big names in the fashion industry, 2021 is the first year they were included in the Global RepTrak.
>> INSIGHTS
Why was this the year fashion was a major player on the reputation field? We can attribute this to a side effect of the COVID-19 pandemic: RepTrak's reputation score measures emotional connection. Over the course of the year we went through, we imagine that this emotional connection grew – emerging as a desire to connect with what's always been true: the delight and pleasure of a luxury brand.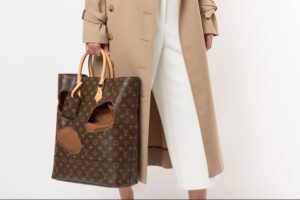 Here are the world's top industries in order of Global Reputation. Fashion & luxury falls under #1 ranked industry, Consumer Durables & Apparel:
Consumer Durables & Apparel 74.9
Technology Hardware & Equipment 74.1
Software Services 74.1
Household & Personal Products 74.0
Capital Goods 73.6
Food, Beverage & Tobacco 73.3
Automobiles & Components 73.0
Pharmaceuticals, Biotechnology & Life Sciences 72.8
Consumer Services 72.4
Transportation 72.2
Retailing 71.4
Media & Entertainment 71.3
Banks Diversified Financials Insurance 6
For the complete Global RepTrak 100 rankings and methodology, please visit:
>> https://www.reptrak.com/rankings/