SEPTEMBER 20, 2022 (PARIS, FR) – The world's biggest DJ and music producer, French superstar David Guetta teases the launch of the Stage11 David Guetta Experience, a groundbreaking new playable music metaverse adventure, coming in April 2023 to PC, Mobile, Browsers and Smart TV's.
In several posts across Guetta's Instagram, Twitter, TikTok, and Facebook, a short video gives a glimpse into an exciting new playable experience that is only available on the Stage11 platform, inviting his fans to experience his music more closely and more interactively than even at his biggest DJ sets to date.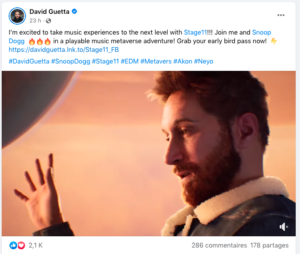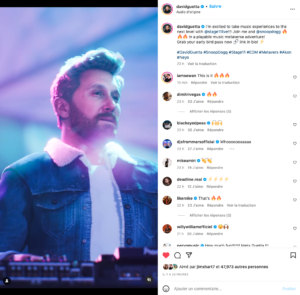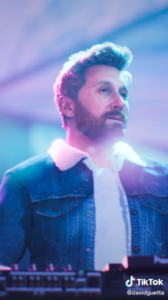 In it, players will select an avatar to join Guetta on a high-octane, sci-fi adventure, where they battle it out to save the future of music in rhythm-action gameplay. Along the way, Snoop Dogg, Akon, and Ne-Yo take their parts to help players earn interactive NFT collectibles. The overall experience rears an epic, cinematic narrative, with Hollywood-grade visuals – setting players on a mission to save the music metaverse in a revolutionary, immersive, multiplayer environment.
"Performing in the real world is always such an incredible experience; the music, the stage, the crowds.
But to be able to take it to the next level with Stage11 and give my fans the opportunity to join me in the
metaverse is literally out of this world." David Guetta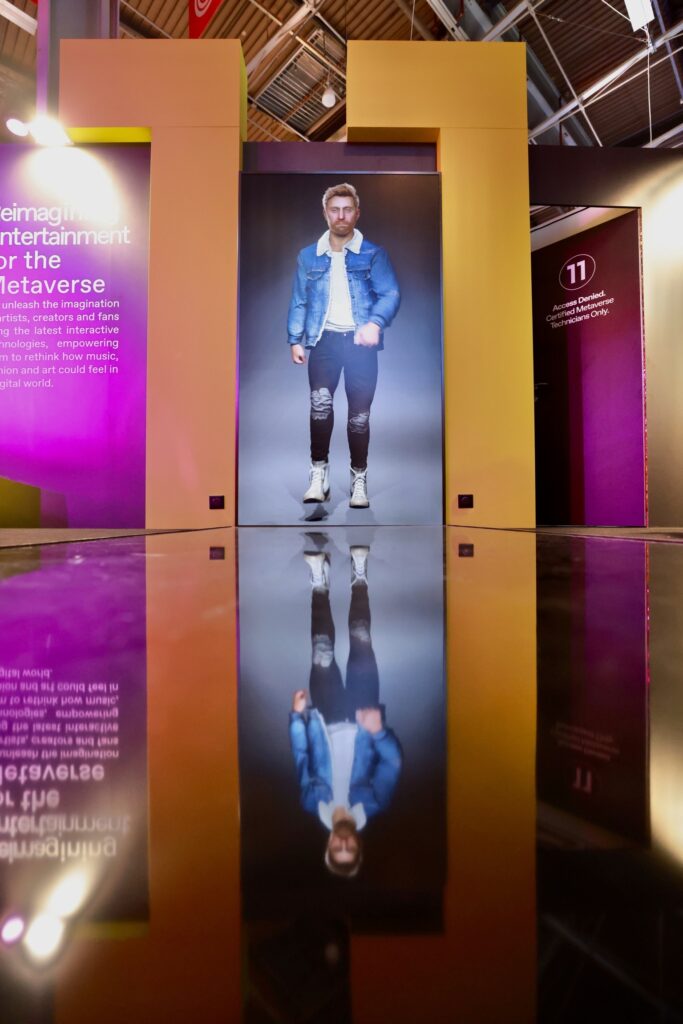 This groundbreaking music game takes you on a whirlwind sci-fi journey that combines Hollywood-grade cinematic sequences and breakneck multiplayer gameplay, all soundtracked by a DJ mix recorded by David Guetta exclusively for Stage11.
You will join forces with HD avatars of David, Snoop Dogg, Akon
and Ne-Yo on a mission to save the future of music—in every possible universe.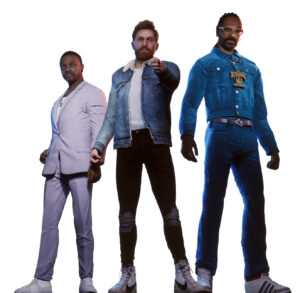 Early Bird Pass available here from 29$
DGX NFT Pass holders will be able to:
● Select your avatar and join David Guetta on a high-octane sci-fi adventure.
● Battle to save the future of music in rhythm-action gameplay.
● Adventure alongside David's friends Snoop Dogg, Akon, and Ne-Yo.
● Earn and collect interactive NFT collectibles.
● Take part in an epic cinematic narrative with Hollywood-grade visuals to save the universe.
● Experience music in a pioneering immersive environment.
● Play with your friends in real-time multiplayer. Combining immersive
gameplay, cinematic narrative, and cutting-edge visuals, this is our first big step in reimagining music for the metaverse. Stage11 has partnered with Exclusive, the premium Web3 platform, to offer 500 exclusive Stage11 OG Pass Utility NFTs. With a limited supply of 500 OG Passes, those wanting to gain VIP access to the David Guetta Experience and become an OG of the Stage11 community can reserve one for $399 here. The OG Pass is available for prepay via credit card.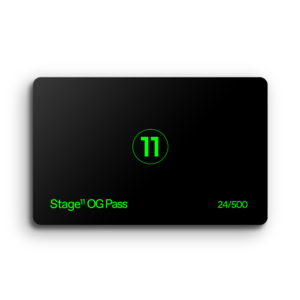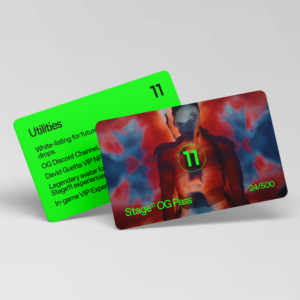 The DGX playable demo launches Fall 2022 with the full experience coming in April 2023.
Every World's a Stage
Stage11| Instagram | Twitter | LinkedIn |Facebook | Discord | YouTube