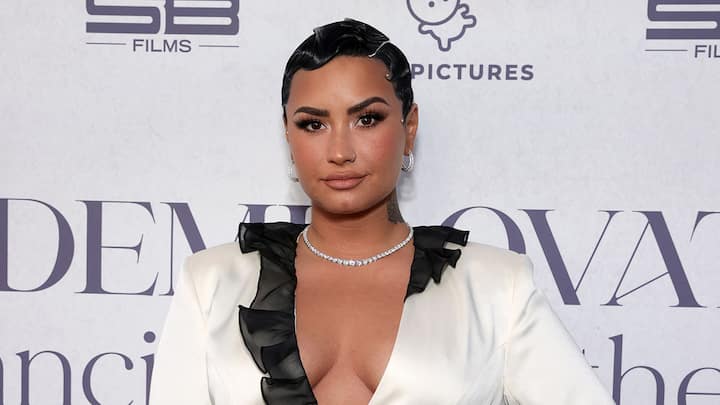 The controversies involving A-list celebrities have overshadowed their accomplishments recently. Because of their "star power", they are using their influence in a negative way, especially in ways that do not make any sense.
Take for instance Demi Lovato, who recently accused a popular frozen yogurt shop in Los Angeles called The Bigg Chill of selling"harmful messaging" and enabling "disordered eating." The singer posted on her Instagram account:
"I walked into a situation that didn't sit right with me," Lovato said in an Instagram video on Monday. "My intuition said speak up about this, so I did. And I feel good about that. What I don't feel good about is some of the way it's been interpreted and how the message has gotten misconstrued."
The message was clearly an abuse of power and influence which she has with her fans.
"Finding it extremely hard to order Froyo from @TheBiggChillOfficial when you have to walk past tons of sugar-free cookies/other diet foods before you get to the counter," Lovato wrote along with the hashtag #dietculturevulture. "PLEASE DO BETTER."
Responding back, The store defended itself on its Instagram Stories, tagging Lovato and writing, "we carry items for diabetics, celiac disease, vegan and, of course, have many indulgent items as well."
The singer who has battled with eating disorders, and dieting, frequently telling fans her former management used to offer her watermelon cake instead of actual birthday cake to keep her weight down.
This has brought out a multitude of criticisms about the "Sorry Not Sorry" singer. She recently revealed that she was raped while working for Disney in which the perpetrators were never charged. This current incident has struck a nerve with the general public, adding that her platform as a "celebrity" is being misused. The current climate and culture of harassment from celebrities when they take to their social media sites to complain about something they feel is "wrong" is spiraling out of control.
The actions of Lovato to her 102 million Instagram followers as an act of disservice for people who suffer from eating disorders. Her use of words, entitlement, and privilege is in no way acceptable. Although she has battled eating disorders, this does not make her an authority on dietary management. The manufacturing and selling of sugar-free foods are not only necessary due to the fact there are individuals who suffer from type 1 and 2 diabetes, and other medical issues that need this option of foods available to them. This is in no way fatphobic nor encouraging eating disorders. Her voice is not the end-all for someone's decision to opt for a sugar-free snack, this is that particular individual's preference in taste and who wants to maintain a balanced diet, maintain good dental health, or maybe it's the fact they do not want to exceed their daily sugar intake. These types of options are not  "triggering" for people who suffer from disordered eating.
This is something Lovato claims that seeing the store's diet options triggered her eating disorders and this is something that those who struggle with this on a daily basis cannot deny. Eating disorders can be a deadly battle but, calling out a business for their choices in dietary options is riding a slippery slope and this behavior is clearly a display of word power and awareness in which the harm her fans are capable of inflicting not only on a business but on the general public.
A decadent cream that helps heal dryness with deep moisture.This luxuriously rich cream… [More]
Price: $190.00